Learn to Dive on The Central Coast
PADI Scuba Diving Course with Dive Imports Australia for only $399
Learn to Dive With Dive Imports Australia on the Sunny Central Coast
Learning to dive is easy and fun! We'll teach you with our experienced PADI Instructors and give you the skills to dive anywhere around the world to a maximum depth of 18m.
The Central Coast is full of amazing dive sites, once your dive course is complete you can join our dive club and we'll take you diving each weekend locally, interstate or overseas to explore the underwater world.
Why Choose Dive Imports?
We teach in small groups – smaller class sizes means less waiting around, more attention to make you a great diver and of course its safer!
We teach only Genuine PADI Courses – Don't get stuck overseas, PADI is recognised everywhere in every dive centre.
All PADI Dive Centres are monitored by PADI's Quality Management System – again keeping you safer.
After the course we'll get one free equipment hire voucher – your first dive after the course is on us!
Course schedules
Courses are run over three days, Saturday-Sunday-Saturday, other times available on request or choose your own dates for groups of four. Depending on the class size we typically run our courses over 3 days to make you confident and comfortable (not too long, not too short, just right
What You Learn
The PADI Open Water Diver course consists of three main phases:
Knowledge Development (online, home study or in a classroom ) to understand basic principles of scuba diving,
Confined Water Dives to learn basic scuba skills,
Open Water Dives at the beach to practice your skills and explore!
If you've participated in a Discover Scuba Diving experience or resort course, the skills you learned may be credited towards a portion of the full PADI Open Water Diver course certification.
Prerequisites
To enroll in the PADI Open Diver course or Junior Open Water Diver course, you must be:
12 years or older (PADI eLearning requires a minimum age of 13 years due to international internet laws).
The Fun Part
The fun part about this course is...well, just about all of it because learning to dive is incredible. You breathe underwater for the first time (something you'll never forget) and learn what you need to know to become a certified diver. During the course, you'll make at least five pool dives and four dives at local dive sites under the supervision of your PADI Instructor.

The Scuba Gear You Use
In the PADI Open Water Diver course, you learn to use basic scuba gear including a dive computer, and standard accessories. The equipment you wear will be chosen by a DIVE IMPORTS AUSTRALIA Representative to ensure your comfort throughout the course.
How to get started?
Choose some dates and you can start right away! PADI ELearning allows you to learn the theory in the comfort of your own home, anytime day or night. Once complete we'll take you in the pool and ocean to complete the practical skills and turn you into a diver.
Exclusions:
You'll need your own transport
Bathers, towel and sunscreen
Personal snorkelling equipment including mask, snorkel, fins and boots. (If you don't own your own yet our trained staff will fit you out correctly at our club member discount)
Book Now!
Start Date
Course Type
End Date
Places Available
Price
27 Aug 2022
Open Water Diver
03 Sep 2022
6
AU$ 399.00

Induction

Tue 16 Aug 2022
01:10 PM

Confined Water 1

Tue 16 Aug 2022
01:10 PM

Confined Water 2

Tue 16 Aug 2022
01:10 PM

Confined Water 3

Tue 16 Aug 2022
01:10 PM

Confined Water 4

Tue 16 Aug 2022
01:10 PM

Confined Water 5

Tue 16 Aug 2022
01:10 PM

Open Water 1

Tue 16 Aug 2022
01:10 PM

Open Water 2

Tue 16 Aug 2022
01:10 PM

Open Water 3

Tue 16 Aug 2022
01:10 PM

Open Water 4

Tue 16 Aug 2022
01:10 PM

Swim Tests

Tue 16 Aug 2022
01:10 PM

01 Sep 2022
Open Water Diver
01 Sep 2022
5
AU$ 399.00

Induction

Tue 16 Aug 2022
01:10 PM

Knowledge Development 1

Tue 16 Aug 2022
01:10 PM

Knowledge Development 2

Tue 16 Aug 2022
01:10 PM

Knowledge Development 3

Tue 16 Aug 2022
01:10 PM

Confined Water 1

Tue 16 Aug 2022
01:10 PM

Confined Water 2

Tue 16 Aug 2022
01:10 PM

Knowledge Development 4

Tue 16 Aug 2022
01:10 PM

Knowledge Development 5

Tue 16 Aug 2022
01:10 PM

Confined Water 3

Tue 16 Aug 2022
01:10 PM

Confined Water 4

Tue 16 Aug 2022
01:10 PM

Confined Water 5

Tue 16 Aug 2022
01:10 PM

Open Water 1

Tue 16 Aug 2022
01:10 PM

Open Water 2

Tue 16 Aug 2022
01:10 PM

Open Water 3

Tue 16 Aug 2022
01:10 PM

Open Water 4

Tue 16 Aug 2022
01:10 PM

Swim Tests

Tue 16 Aug 2022
01:10 PM

Final Exam

Tue 16 Aug 2022
01:10 PM

10 Sep 2022
Open Water Diver
17 Sep 2022
6
AU$ 399.00

Induction

Tue 16 Aug 2022
01:10 PM

Confined Water 1

Tue 16 Aug 2022
01:10 PM

Confined Water 2

Tue 16 Aug 2022
01:10 PM

Confined Water 3

Tue 16 Aug 2022
01:10 PM

Confined Water 4

Tue 16 Aug 2022
01:10 PM

Confined Water 5

Tue 16 Aug 2022
01:10 PM

Open Water 1

Tue 16 Aug 2022
01:10 PM

Open Water 2

Tue 16 Aug 2022
01:10 PM

Open Water 3

Tue 16 Aug 2022
01:10 PM

Open Water 4

Tue 16 Aug 2022
01:10 PM

Swim Tests

Tue 16 Aug 2022
01:10 PM

18 Sep 2022
Open Water Diver
25 Sep 2022
8
AU$ 399.00

Induction

Tue 16 Aug 2022
01:10 PM

Confined Water 1

Tue 16 Aug 2022
01:10 PM

Confined Water 2

Tue 16 Aug 2022
01:10 PM

Confined Water 3

Tue 16 Aug 2022
01:10 PM

Confined Water 4

Tue 16 Aug 2022
01:10 PM

Confined Water 5

Tue 16 Aug 2022
01:10 PM

Open Water 1

Tue 16 Aug 2022
01:10 PM

Open Water 2

Tue 16 Aug 2022
01:10 PM

Open Water 3

Tue 16 Aug 2022
01:10 PM

Open Water 4

Tue 16 Aug 2022
01:10 PM

Swim Tests

Tue 16 Aug 2022
01:10 PM

24 Sep 2022
Open Water Diver
01 Oct 2022
8
AU$ 399.00

Induction

Tue 16 Aug 2022
01:10 PM

Confined Water 1

Tue 16 Aug 2022
01:10 PM

Confined Water 2

Tue 16 Aug 2022
01:10 PM

Confined Water 3

Tue 16 Aug 2022
01:10 PM

Confined Water 4

Tue 16 Aug 2022
01:10 PM

Confined Water 5

Tue 16 Aug 2022
01:10 PM

Open Water 1

Tue 16 Aug 2022
01:10 PM

Open Water 2

Tue 16 Aug 2022
01:10 PM

Open Water 3

Tue 16 Aug 2022
01:10 PM

Open Water 4

Tue 16 Aug 2022
01:10 PM

Swim Tests

Tue 16 Aug 2022
01:10 PM

02 Oct 2022
Open Water Diver
09 Oct 2022
8
AU$ 399.00

Induction

Tue 16 Aug 2022
01:10 PM

Confined Water 1

Tue 16 Aug 2022
01:10 PM

Confined Water 2

Tue 16 Aug 2022
01:10 PM

Confined Water 3

Tue 16 Aug 2022
01:10 PM

Confined Water 4

Tue 16 Aug 2022
01:10 PM

Confined Water 5

Tue 16 Aug 2022
01:10 PM

Open Water 1

Tue 16 Aug 2022
01:10 PM

Open Water 2

Tue 16 Aug 2022
01:10 PM

Open Water 3

Tue 16 Aug 2022
01:10 PM

Open Water 4

Tue 16 Aug 2022
01:10 PM

Swim Tests

Tue 16 Aug 2022
01:10 PM

08 Oct 2022
Open Water Diver
15 Oct 2022
8
AU$ 399.00

Induction

Tue 16 Aug 2022
01:10 PM

Confined Water 1

Tue 16 Aug 2022
01:10 PM

Confined Water 2

Tue 16 Aug 2022
01:10 PM

Confined Water 3

Tue 16 Aug 2022
01:10 PM

Confined Water 4

Tue 16 Aug 2022
01:10 PM

Confined Water 5

Tue 16 Aug 2022
01:10 PM

Open Water 1

Tue 16 Aug 2022
01:10 PM

Open Water 2

Tue 16 Aug 2022
01:10 PM

Open Water 3

Tue 16 Aug 2022
01:10 PM

Open Water 4

Tue 16 Aug 2022
01:10 PM

Swim Tests

Tue 16 Aug 2022
01:10 PM

16 Oct 2022
Open Water Diver
23 Oct 2022
8
AU$ 399.00

Induction

Tue 16 Aug 2022
01:10 PM

Confined Water 1

Tue 16 Aug 2022
01:10 PM

Confined Water 2

Tue 16 Aug 2022
01:10 PM

Confined Water 3

Tue 16 Aug 2022
01:10 PM

Confined Water 4

Tue 16 Aug 2022
01:10 PM

Confined Water 5

Tue 16 Aug 2022
01:10 PM

Open Water 1

Tue 16 Aug 2022
01:10 PM

Open Water 2

Tue 16 Aug 2022
01:10 PM

Open Water 3

Tue 16 Aug 2022
01:10 PM

Open Water 4

Tue 16 Aug 2022
01:10 PM

Swim Tests

Tue 16 Aug 2022
01:10 PM

22 Oct 2022
Open Water Diver
29 Oct 2022
7
AU$ 399.00

Induction

Tue 16 Aug 2022
01:10 PM

Confined Water 1

Tue 16 Aug 2022
01:10 PM

Confined Water 2

Tue 16 Aug 2022
01:10 PM

Confined Water 3

Tue 16 Aug 2022
01:10 PM

Confined Water 4

Tue 16 Aug 2022
01:10 PM

Confined Water 5

Tue 16 Aug 2022
01:10 PM

Open Water 1

Tue 16 Aug 2022
01:10 PM

Open Water 2

Tue 16 Aug 2022
01:10 PM

Open Water 3

Tue 16 Aug 2022
01:10 PM

Open Water 4

Tue 16 Aug 2022
01:10 PM

Swim Tests

Tue 16 Aug 2022
01:10 PM

30 Oct 2022
Open Water Diver
06 Nov 2022
8
AU$ 399.00

Induction

Tue 16 Aug 2022
01:10 PM

Confined Water 1

Tue 16 Aug 2022
01:10 PM

Confined Water 2

Tue 16 Aug 2022
01:10 PM

Confined Water 3

Tue 16 Aug 2022
01:10 PM

Confined Water 4

Tue 16 Aug 2022
01:10 PM

Confined Water 5

Tue 16 Aug 2022
01:10 PM

Open Water 1

Tue 16 Aug 2022
01:10 PM

Open Water 2

Tue 16 Aug 2022
01:10 PM

Open Water 3

Tue 16 Aug 2022
01:10 PM

Open Water 4

Tue 16 Aug 2022
01:10 PM

Swim Tests

Tue 16 Aug 2022
01:10 PM
Related Products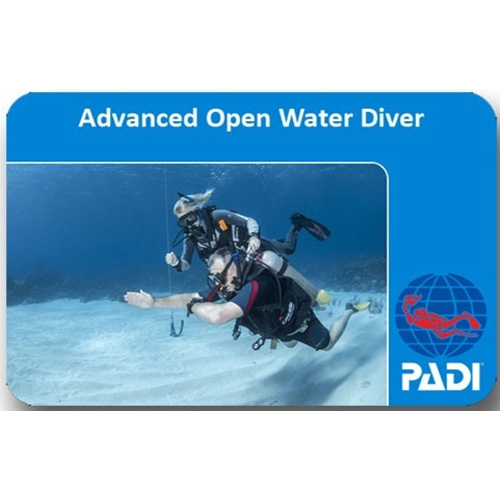 Advanced Open Water Diver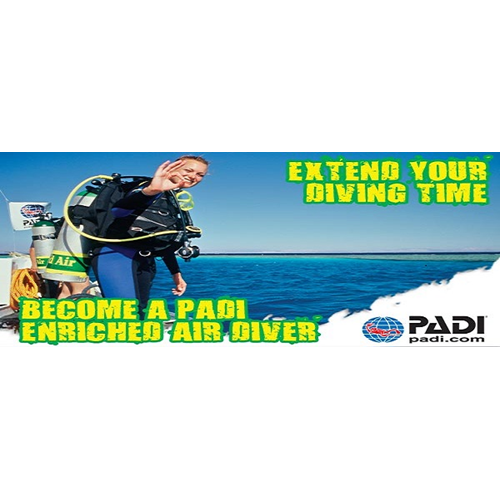 Enriched Air